Fats Domino and other famous musicians are missing
I found
this
quite interesting.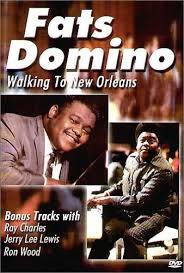 Antoine "Fats" Domino
, has not been heard from since Monday afternoon. Domino, 76, lives with his wife Rosemary and daughter in a three story pink-roofed house in New Orleans' 9th ward, which is now underwater. On Monday afternoon, Domino told his manager, Al Embry of Nashville, that he would "ride out the storm" at home.
Allen Toussaint
is missing and was last seen as but one of the 25,000 people holed up at the New Orleans Superdome hoping to get on a bus for Houston's Astrodome. Toussaint wrote for Patti Labelle, Dr. John, and did the arrangement for Paul Simon's hit, "Kodachrome".
Also not heard from by friends through last night: New Orleans's "Queen of Soul,"
Irma Thomas
, who was the original singer of what became the Rolling Stones' hit, "Time is On My Side."