Giving thanks to those you deserve it most.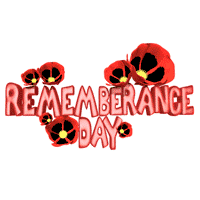 Today is the 60th Anniversary of the ending of World War II. It is
Veterans' Day
in the United States and
Rememberance Day
in the United Kingdom. Please take a moment and give thanks to those who served our two countries honorably, and in some cases, gave their lives in order for us to live in societies that do give us the chance to express ourselves freely.
We owe them our undying gratitude.
Don't forget to say a silent prayer during the 11th hour on this 11th day of November.