Today in history
1814 British capture and burn Washington
During the War of 1812, British forces under General Robert Ross overwhelm American militiamen at the Battle of Bladensburg, Maryland, and march unopposed into Washington, D.C. Most congressmen and officials fled the nation's capital as soon as word came of the American defeat, but President James Madison and his wife, Dolley, escaped just before the invaders arrived.
fast forward to two days later...
On August 26, General Ross, realizing his untenable hold on the capital area, ordered a withdrawal from Washington.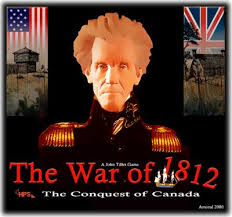 You, Brits, must have learned a valuable lesson; which is, Washington, D.C. is no place you want to be during the dog days of summer.